NEWS & CALENDAR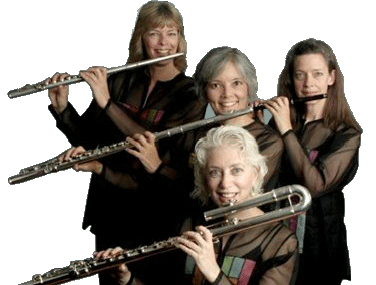 Flute Force's six CDs are available for purchase through this website. Click on the "Recordings and CD Purchase" link above.
Flute Force is included in The NYFA Collection. "25 Years of New York New Music" with our recording of Robert Dick's "Eyewitness" (2010; innova 233; 5 CD set).
Flute Force performed "Silver Halo" by Joseph Schwantner at the opening Gala Recital of the 2009 National Flute Association Convention, August 2009, at the Marriott Marquis Hotel, in New York, New York. At the Convention they also performed "Pastorale" by Igor Stravinsky, The Baths of Caracalla by Elizabeth Brown and Variations and Contrapunctus on Ein Feste Burg by Anthony Newmnan.